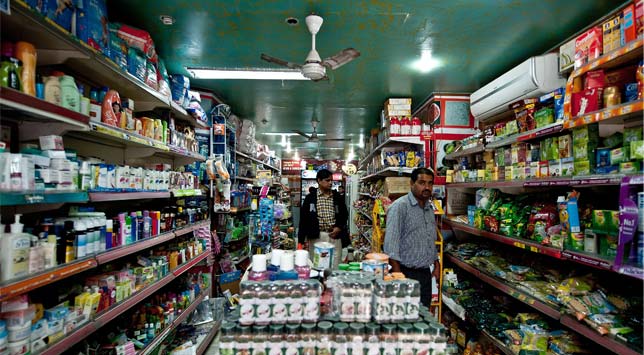 New Delhi: FMCG major ITC surpassed Street estimates with a 26 per cent jump in net in the March quarter. The company reported Rs 1,614 crore in profit in the fiscal fourth quarter against Rs 1,281 crore in the year ago period.

Profits were boosted by higher other income, which stood at Rs 207 crore over Rs 113 crore last year. Sales jumped 17 per cent to Rs 6,954 crore against Rs 5,943 crore year-on-year.

A poll conducted by NDTV Profit had estimated sales at Rs 6,832 crore and net profit at Rs 1,498 crore.
Shares in the company traded flat despite strong profits because of the disappointment in cigarette volumes. The Street expected a 7 per cent growth in cigarette volumes. Though cigarette sales rose 11 per cent year-on-year at Rs 5,684 crore, but the implied volume growth was around 5.5 per cent as the company had hiked cigarette prices by nearly 8 per cent. Margins in the key cigarette segment grew at 30.9 per cent against 28.9 per cent (YoY).

Ebitda margins, a key indicator of profitability, grew at 32.4 per cent against estimates of 32.3 per cent. The company will pay a dividend of Rs 4.5 per share.

Earnings from the hotel segment were down 16.7 per cent at Rs 82.8 crore. The March quarter is a seasonally weak quarter for hotel business. Sales in the FMCG business jumped 24 per cent at Rs 1,741 crore, exceeding expectations of 20 per cent growth. FMCG losses decreased to Rs 16.6 crore against Rs 68 crore (YoY).