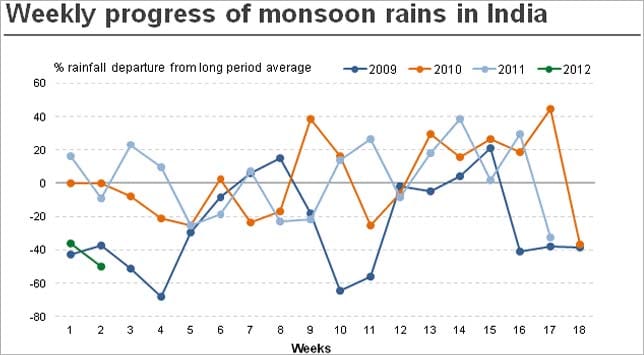 Moscow: Residential property prices in Mumbai have held firm despite high interest rates, rising inventory of homes with developers and unaffordability. In that context, the city's property market is a puzzle for experts.



Analysts at Citibank have made an effort to demystify the market trend. Here are some takeaways from a recent report:



• Inventory is overstated: The home inventory figure for Mumbai is overstated. The supply also incorporates projects which are launched but yet to start construction or will be completed only after a long time. This actually means the demand for homes is greater than the number of homes available. According to Citibank,in most cases, the quoted inventory is calculated by dividing available stock (completed + under construction + launched but yet to start construction) by actual trailing twelve months absorption. Absorption is the monthly rate of flats sold. As against this monthly absorption figure of about 900 units (as at December 2011), only 1,040 units were complete or close to being complete, the report said. So there is no significant oversupply of homes in Mumbai.



• Delays add to supply constraints: Due to large delays in securing approvals/execution, supply of ready properties has been weak. Mumbai is looking at completed home supply of about 8,350 units by the end of 2013. This translates to about 9 months of supply at the present absorption rate of 900 units per month. This tips the balance of power towards developers and away from genuine end users and keeps prices high.



• High land prices limit ability of developers to cut prices: High prices are also supported by higher prices of land which reduces ability of developers to cut prices. Property developers involve equity investors in project from the start. They promise a specific return on investment to that investor. This makes cutting on home prices tough.



• Nobody wants to cut prices: The developers who have bought expensive land over past 2-3 years obviously do not have too much room to cut prices. The developers who bought land at lower prices pre 2005 can afford to cut prices and can thus achieve higher volumes. But they have chosen to not do so. This is despite affordability of flats being an issue.



• Bets on upward movement in property prices: There is a belief that Mumbai real estate price offers a one sided bet. Over past 6-7 years, Mumbai real estate prices have only gone up (except for a brief decline at the time of global financial crisis). This has strengthened the belief that any unsold inventory can always be sold at higher prices in future, thereby at least earning the cost of funding the inventory (and possibly even more). This belief is further strengthened by skewed demand supply situations.