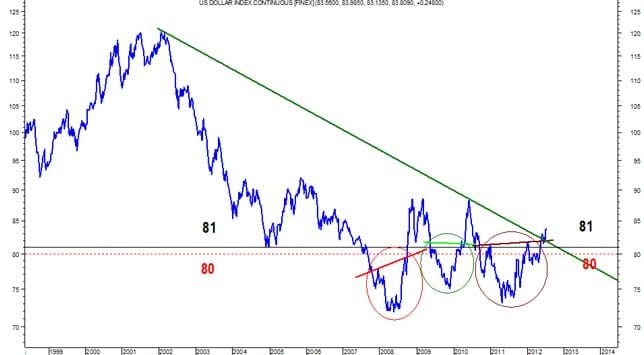 Mumbai: Prices on the weekly chart depicting the US Dollar Index (the DXY) are hitting into fresh two-year highs. The fact that prices have broken out of a decade long bear market trend line makes it look ominous.

This is the third back-to-back bullish head and shoulders (H&S) pattern reversal in last five years and targets are pegged at around 85-87 levels. This means asset prices could remain under pressure from hereon.

The Nifty, too, has broken below the recent range decisively and a pullback towards 5,250-5,260 could be used to initiate shorts for targets of 4,850-4,900.

The daily momentum has rolled over and triggered sell in multiple time-frames, so even at the risk of a whipsaw the trade remains on the short side. 5,351 should be used a reversal or stop loss for the same.