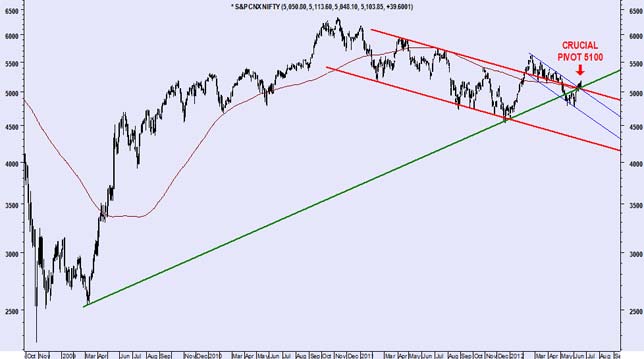 New Delhi: The Nifty index is pulling back to declines it made on Monday and the bounce has completed the 61.8 per cent retracement around 5,130

The level also remains close to the 50 per cent of the long range bar of Monday. 5,130-5,150 remains very stiff resistances and aggressive traders can look at shorting the market with stops placed at 5,161 intraday on Nifty spot. The trade should be taken with 5,000-5,040 as the target range.
Larger reversals would only kick in once the 5,000 psychological mark is broken, though the current setups could ultimately result in the same.

Expect markets to trade in a range of 5,040-5,150. 5,100 is a crucial pivot, and market's failure to break past it over the last seven days is a cause of concern.