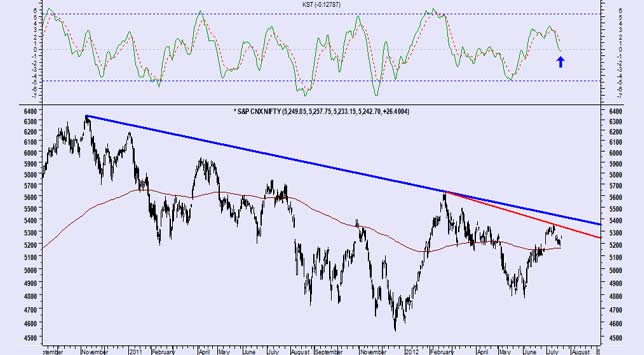 Mumbai: The Nifty has held on to moderate gains but more importantly to the bullish gap open Thursday. The opening gap got tested late afternoon but the lower end at 5,222 held on.

The daily momentum indicators are at absolute neutral i.e. at zero. With the reversals day before from the 200 DEMA, and a larger bullish gap area around 5,170, the odds favour upsides till the 200 DEMA around 5,160 holds.
This also means that within a long term setup (12 month +), markets are at the best bullish risk rewards.

First hurdles on the upside at 5,325 should now offer fresh triggers for adding to long positions. Initial targets could be pegged around the 5,500 mark.