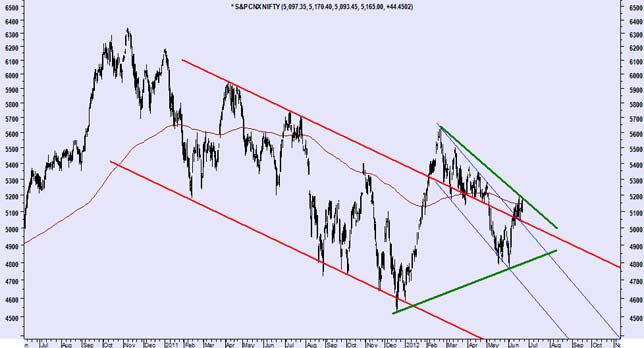 Mumbai: Markets head into a crucial weekly close Friday. Last week's close at 5,139 remains a crucial level for the day and it would be interesting to note how markets close for the day.

A weekly negative close would break the current upside momentum and establish 5,190.20 as a short term top.
The chart shows a likely green triangle under formation and the pattern now remains the preferred view. This means that downsides should get limited to 4,800 and 4,531 lows might not get challenged easily.

So, markets may trade in a range of 4,820-5,150. 5,150 remains the long term bullish pivot.

For traders, markets are near resistance area and 5,050-5,190 remains the immediate range.