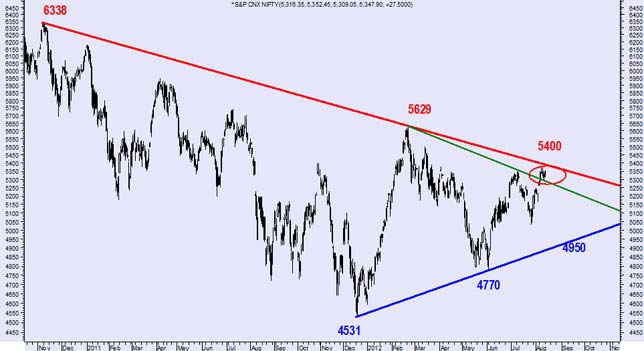 Mumbai: The daily picture continues to stay within the larger patterns i.e. within the red (bearish) and the blue (bullish) trend lines.

The breakout post 5,300 is now into its second week and within striking distance of the bearish trend line around 5,400. The daily and weekly momentum picture continues to remain positive and the preferred view remains of an upside breakout.
The dollar, too, remains weak and has failed to capitalise on its long term breakout, meaning that risk-on trade could be back with a bang.

Traders could continue to hold long position on the 5,400 call.