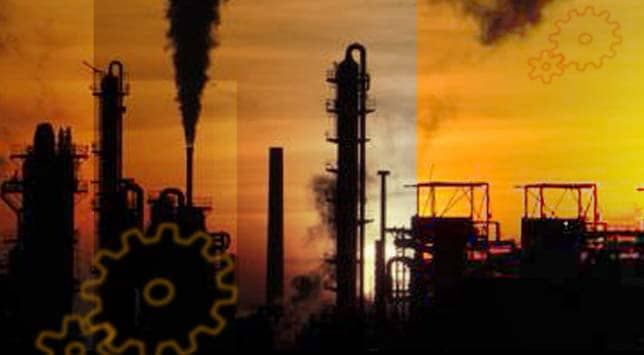 New Delhi: Ahead of Infosys results in April 2012, analysts speculated if the company would do away with the practice of giving a quarterly revenue and profit growth guidance.


On Thursday, Infosys announced no guidance for the quarter ending September 2012. The company announced an estimate of its earnings per share at Rs 166.50 per share for the full year ending March 2013. This is much below the street expectation. The stock market reacted with shares falling nearly 10 per cent.


It announced both quarterly and annual revenue and profit guidance for the June 2012 quarter.





The company had announced in April 2012 that it planned to continue the practice of giving out quarterly and annual guidance.


When companies announce quarterly results, managements talk of likely revenue and profit growth for the next quarter. This works as an indicator for the stock market analyst community to predict future expectations for profits. This is because in the stock market, current market prices of companies are all about expected or future profits of companies.


Here are some pointers that would help you get on top of this:



• The 'Infosys guidance' is a significant event. This is also because competitors like TCS and Wipro do not announce quarterly guidance. If Infosys puts out a conservative earnings expectation number than the stock market expectation, it hurts the market sentiment. When Infosys prediced a tough June 2012 quarter, with a 0-1 per cent growth in revenue over March 2012 quarter, share prices across the board fell. Analysts extrapolate Infosys data for predicting outlook for others. This has resulted in shares of all major IT services companies like TCS, Wipro shedding 3 to 4 per cent in value.


• Infosys has used the quarterly guidance to manage expectations from investors. "Under promise and over deliver" has been the mantra of the company founded by N R Narayana Murthy and Nandan Nilekani. This means the company saw the business growth prospect from contracts it pitched for and won for IT services. It then put out a conservative revenue and profit estimate and consistently managed to top it.


• However, lately, Infosys has missed on targets set in the quarterly guidance. For two straight quarters to March 2012, the Infosys revenue growth fell well short of the quarterly guidance. For the quarter to March 2012, it achieved a first by missing on the earnings per share growth target. In short, managing expectations in an uncertain global environment is getting increasingly difficult.


• Infosys set new standards in corporate disclosures. At a time when businesses hesitated to disclose information,Infosys announced quarterly results even when it was not mandated by law to do so. After it got listed on stock exchanges in mid-nineties, the company has consistently announced how it would perform in a subsequent quarter.


• "Given the business-to-business nature of the business, the street has limited data points to work with to and arrive at reasonable forecasts for the IT services names. Infosys has sought to bridge the information gap with its guidance," said Kotak Securities, a stockbroking firm, which expected Infosys to offer no guidance for financial year 2012-13. This is partly met with Infosys doing away with the practice of quarterly guidance.


• The brokerage said that an uncertainty on critical inputs for internal forecasting is higher than normal this year. "Essentially, the information edge that companies naturally enjoy over the Street (analysts) may be substantially lower this year and hence guidance may not serve the 'driving information symmetry perspective," the brokerage had said.


• The number of S&P 500 companies in US that offered guidance in their December 2011 quarterly commentary was the lowest since the September 2009 quarter, a quarter when the companies were clearly unsure of the impact of the global financial crisis.