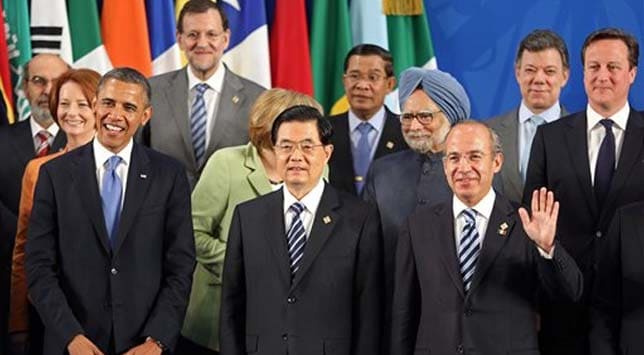 New York: Asian shares rose on Wednesday and the euro clung to most of the previous session's gains as investors bet that Europe's worsening debt crisis and faltering global growth will prompt major central banks to launch a new round of monetary stimulus. MSCI's broadest index of Asia Pacific shares outside Japan rose 0.3 percent, while Japan's Nikkei share average climbed 0.8 percent. U.S. stocks rose around 1 percent on Tuesday, and industrial metals and the euro also gained ground.



CCI order on cement companies today



The Competition Commission of India has found cement companies guilty of cartelization, according to a buzz on the street. While the final order is yet to be signed, companies could be slapped with a penalty of as high as 8 per cent of the turnover of three years, sources said. Share prices of leading cement companies are expected to react to the development.



Advance tax collection falls



Advance tax collection from the top 100 companies grew to Rs 33,089 crore, a rise of mere 5 per cent against the annual targeted growth rate of 15 per cent as leading companies, including Reliance Industries and BHEL, paid lesser tax compared to the corresponding period last year. The collection stood at Rs 31,631 crore in the April-June quarter of 2011-12.



ONGC Videsh could sell stake in Cuban blocks



ONGC Videsh, the overseas arm of state-owned Oil and Natural Gas Corp (ONGC), is looking at selling a 50 per cent stake in its Cuban offshore blocks to firms such as Eni of Italy and Total of France. OVL holds a 100 per cent interest in the deep-water blocks N-34 and N-35, where it has so far invested $47 million. The blocks, located in Cuba's exclusive economic zone (EEZ), cover an area of 4,300 sq km.



FDI slows on April 2012



Reflecting slowdown in the economy and erosion of investor confidence, foreign direct investment (FDI) in India has declined by 41 per cent to $1.85 billion in April 2012. The country had attracted FDI worth $3.12 billion in April 2011. However, in March, the country had received the highest ever monthly inflows of $8.1 billion. Earlier, highest FDI of $5.65 billion was received in June last year.