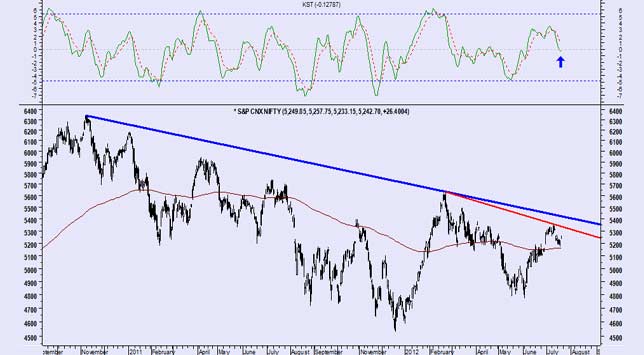 New Delhi: The rupee rose on Thursday, buoyed by hopes of a strong stock opening in line with Asian peers and a steadier euro.



Asian shares rose on Thursday as strong corporate profits from U.S. bellwethers allayed fears of a slowdown in earnings while the euro steadied after being hit by reported comments from German Chancellor Angela Merkel that rekindled fears about the euro zone debt crisis.

At 9.00 a.m., the rupee was at 55.34/35 to a dollar as against 55.48/49 last close.



It strengthened by 15 paise against the US dollar in early trade on the Interbank Foreign Exchange, as the American currency weakened against other currencies overseas.



In addition, dollar selling by banks and exporters and a higher opening in the equity market also supported the rupee.



Dealers said apart from gains in euro and the Asian currencies against the American currency overseas, higher opening in the domestic equity market and selling of dollars by exporters and some banks supported the rupee.



Meanwhile, the BSE benchmark index Sensex rose by 128.84 points, or 0.75 per cent, to 17,313.85 in an early trade today.