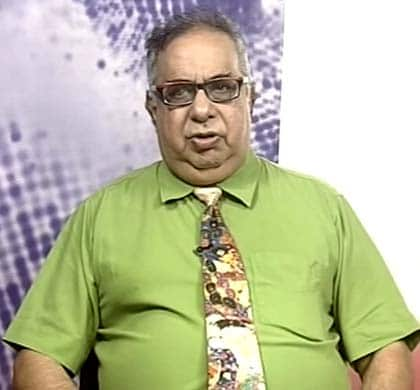 Vienna: India's equity indices closed flat on Thursday as cues from the European markets weighed down investor sentiments. The BSE Sensex declined for the third straight day, falling 59.53 points or 0.36 per cent at 16,420. The NSE Nifty shed 9 points to end at 4,965.70.



The rupee inched up after the RBI intervened in the market. As per the central bank's announcement, exporters will now be required to convert 50 per cent of their foreign exchange holdings into rupees. Exporters have also been asked to buy foreign currency only when the existing balance has been utilised.


On our show Tips for Tomorrow, Sharmila Joshi, Head-Equity, Fairwealth Securities and Avinnash Gorakssakar, Founder Director, Moneyinvestments.in, discuss the market performance of the day.



MARKET OUTLOOK


In Sharmila Joshi's view, the market moves now depend on what of kind of liquidity flows come in; buying interest comes at what level because it is not coming from domestic investors. "Since we are seeing uncertainty over GAAR, global issues, we have to give time for these events to settle down," she said.


Avinnash Gorakssakar too said that global cues will decide the market direction. "The support for the Nifty is seen at 4900. The markets will trade with a negative bias. We are eyeing the IIP data," he added.



IIP DATA


Joshi said that the market reaction will depend on the industrial output numbers which will come tomorrow. "If these numbers come in line with estimates, then the market shouldn't react too much. But if they don't match expectations, then that will serve as a reason for a sell-off," she added.


Gorakssakar expects the IIP data to remain weak. He expects a growth of 2.8-3 per cent. He is sure that a weakness in the IIP data is already discounted by the market.



RUPEE


Joshi said that since a lot of companies are dependent on exports, exporters like IT, Pharma would see marginal impact due the rupee's movements. "There will be a concern because of the volatility is added by currency movements and hence, companies will have to take increased measures," she said adding that 53.80 is a psychologically important level for the currency.


"The RBI has not been seen doing anything. In fact, the central bank is actively considering other things that they can do to ensure that the rupee stays below the 52 level,"


"There is an element of speculation that comes into the picture whether it is crude, the way world markets are, rupee-dollar, etc. Even if that element gets eliminated, then you would see rupee coming to more realistic level," she clarified.


Gorakssakar, on the other hand, said that it was a good move by the RBI to cap the forex flows. He expects the rupee to stabilise in the near term. "The rupee crossing the 54/$ level can create pressure," he warned.



VIEW ON PHARMA


Gorakssakar expects strong earnings by Dr Reddy's Lab (DRL). "Expect 20-24% bottom-line growth for DRL," he said.

In Joshi's view, the pharma sector has a problem the way it is looked at. "Since it is considered as a defensive sector, stocks are generally range-bound," she added.


She further said that Ranbaxy Q1 numbers were good. She suggests buying it with a target of Rs 550-560. She is, however, disappointed with Lupin Q4 numbers. "We would like to watch out for DRL earnings now," she said adding that she likes Ranbaxy, DRL and Sun Pharma and Color Labs among mid-caps.