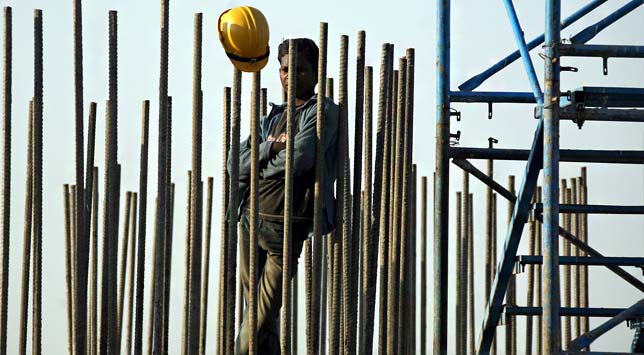 New Delhi: Indian markets have been trading in a narrow range, and there are few incentives for stock prices to rise. Global cues have been negative and the rupee has been sliding. Both these factors have been weighing on equities.

Most analysts fear the markets might break down from current levels. Manishi Raychaudhuri, head of research, BNP Paribas Securities says investors need to follow the following four strategies while rebalancing their portfolio.

(1) Take advantage of disproportionate share price declines, (2) embrace some risk in anticipation of improvement in policy and environment, (3) sell non-performing ideas without catalysts, and (4) buy fundamentally good stocks, even at relatively expensive valuations.




Based on this strategy, here are the stocks that investors should sell in their portfolio.



1) Bajaj Auto: The Company faces demand pressures and higher tariffs in key export markets.

2) Hindalco: Ferrous metals are likely to perform as compared to non-ferrous metals in the present global economic uncertainty.
3) SBI: The lender's outlook on non-performing loans is worrisome. So is the possibility of sharp declines in net interest margins because of significant declines in interest rates among SME customers.

4) Bharti Airtel: It suffers from regulatory issues (TRAI order on spectrum re-farming, potential high reserve price for 2G spectrum etc.). Bharti also has large foreign debt on its books, and that's clearly not good news in a time when the rupee is likely to remain depressed.

5) Ranbaxy: The drug maker could be one of the worst sufferers of a patent cliff in USA and core margin expansion may not be as rapid as the market expects.

6) HCL Tech: The Company's low-margin positioning means it could be able to win deals by offering more for less, which could hurt the company longer term. Also, while it appears cheaper than peers on a price earnings (P/E) basis, it is significantly more expensive on cash-flow-based valuation metrics.

7) Reliance Power: The hopes of tariff negotiations seem to be receding and in its absence it would be difficult for new projects to come off the ground. Moreover, the company's 2.4GW gas fired power plant (Samalkot) may be severely constrained for gas supply after FY15 (as Niko Resource's recent KG-D6 reserve downgrade implies).

8) Coal India: The Company could face significant pressure on its profitability due to the government's attempts to improve fuel supply for the power sector.

Reduce:

9) Reliance Industries: Declining gas reserves and risk on refining and petrochemical margins are the key negatives.

10) Infosys: The Company's focus on high margin projects is not working in the current weak demand environment.



Disclaimer: This list is entirely based on the BNP Paribas Securities India report titled "No Departure From Bottom-Up Stock Picks."