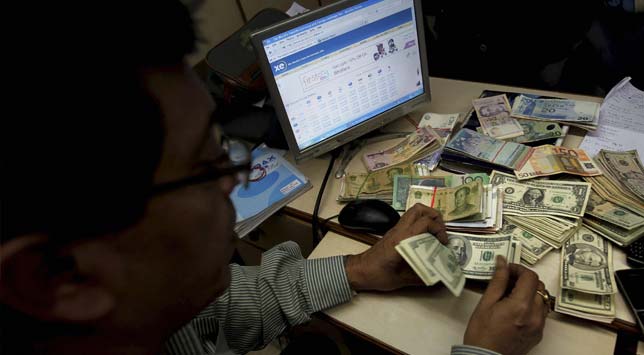 New Delhi: Indian markets are likely to trade flat, tracking global cues. Investors would be keenly tracking corporate earnings that start coming in this week, even though there are minimal expectations in the June quarter. (Read more)

Here are the stocks to track today.


1) Tata Power: S&P has downgraded the credit rating outlook on the firm from stable to negative.

2) IndusInd Bank: The lender will announce its first quarter earnings today. Net interest income is seen rising 24% year-on-year to Rs 485 crore, while net profit is expected to rise 29% to Rs 232 crore (YoY). Margins might see a small decline. Gross NPAs are seen around Rs 350 crore (vs Rs 310 YoY), Net NPAs are seen around Rs 90 crore (vs Rs 84 crore YoY).
3) Essar Oil: The Gujarat government has frozen three bank accounts of the firm in a step to recover Rs 8,414-crore sales tax dues. The action comes two weeks after the Gujarat high court rejected a petition by Essar Oil to be allowed to pay Rs 6,169 crore in eight yearly installments. The company said it was disappointed that it had got no fiscal incentives despite investing Rs 25,000 crore in the refinery and Rs 1 lakh crore in the state.

4) OnMobile: Arvind Rao, co-founder and executive director of India's top mobile value-added services provider resigned on Monday citing "weaknesses in some processes. The board accepted his resignation with immediate effect. (Read more)

5) Coal India: The board meet has been postponed to July 17 in the absence of consensus on supply pacts. The power and coal ministries are trying to build a consensus before CIL board meet.

6) Apollo Tyres: Goldman Sachs has recommended a buy rating on the tyre maker with a target price of Rs 96, which is Rs 15 upside from Monday's closing price. The stock is a defensive exposure trading at discount, and is currently trading close to trough price book multiples, the brokerage firm said.

7) VA Tech Wabag: Bank of America Merrill Lynch has recommended an outperform rating with a target of Rs 610. Channel checks suggest increased order inflow momentum. Orders will be led by domestic municipal & industries. Potential for re-rating to continue, BoAML said.

8) Phoenix Mills: Credit Suisse has recommended an outperform rating with a target of Rs 218. The realty firm will benefit from falling interest rates. It is an attractive asset reflation play.

9) TCS: Tata Sons is likely to sell a minor stake in the IT major. It currently holds 73.75% stake in TCS.

10) ICICI Bank: Slippages are likely to decline in FY13.



Disclaimer: Some of the information is based on the buzz in the stock market and on secondary information. Readers should use discretion before using the information.