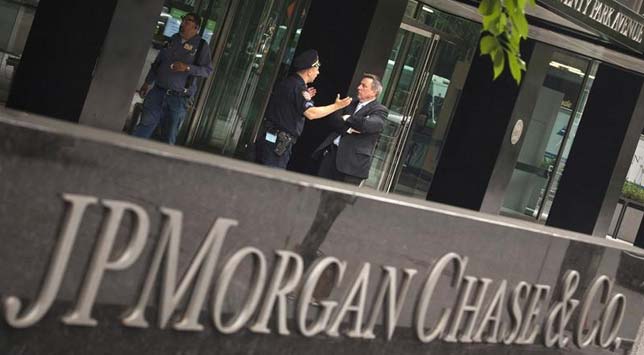 New Delhi: Stock prices have been in a narrow range, refusing to do down despite disappointment over the much anticipated measures to boost the economy. Global cues have been negative with little optimism about a solution to the two year old debt crisis ahead of the European Union summit.

However, with a change in guard in the finance ministry, markets anticipate that there might be some urgency to kick start stalled reforms and cut down on India's twin deficits. These steps will certainly raise foreign investors' confidence in Indian markets.

Manishi Raychaudhuri, head of research, BNP Paribas Securities believes these 10 stocks are a must in investors' portfolio.

1) ICICI Bank: The stock is geared to a marginal upturn in the implementation environment.

2) Tata Motors: The catalyst could be ongoing sales volume surprises from Jaguar Land Rover, while the risks arise due to potential discounts on key products in Chinese and European markets – which have fluctuated sharply from month to month of late.
3) BPCL: The oil refiner has benefitted from positive news flow on exploration and production and declining global crude oil prices, which potentially reduces subsidies.

4) Petronet LNG: The stock has underperformed massively due to the concerns on potential tariff changes by the regulator, which has as of now, changed tariffs only for Indraprastha Gas. The market is overlooking the fact that gas demand could increase significantly in the near term as gas prices decline, which usually happens post oil price declines.

5) SAIL: The Company has potential catalysts in the form of milestones being achieved for capacity expansion projects.

6) PFC: The stock could gain as a consequence of a gradual resolution of problems in the power sector such as state discom's losses and coal shortages.

7) Cummins India: It is a play on chronic power shortages in India, tightening emission norms and a potential revival in India's mining capex. It is also an export story as Cummins becomes an export hub of scale for its parent.

8) IRB Infra: Notwithstanding severe management-related concerns, investors should hold the stock in the portfolio. After a 35 per cent decline from its peak, it could be too late to sell, especially when the fundamental situation seems to be improving (declining competition in bidding for road projects).

9) Wipro: The Company's performance could improve going forward as the structural problems are being addressed and the inefficient cost structure leaves significant room for improvement.

10) L&T: The stock is geared to a marginal upturn in the implementation environment.

Disclaimer: This list is entirely based on the BNP Paribas Securities India report titled "No Departure From Bottom-Up Stock Picks." Investors are advised to make their own assessment before acting on the information.