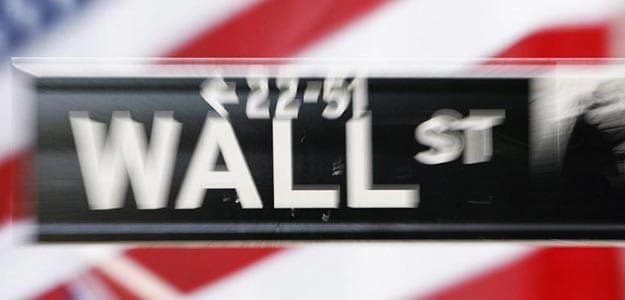 New York
:
Global stock markets rose on Tuesday as US stocks were boosted by news of yet another possible merger that suggested there is still room to the upside, while a pick-up in German economic sentiment supported European stocks.
The S&P 500 Index, hovering near a five-year high, extended its seven-week winning streak. The benchmark index is already up 7 per cent for the year.
Office Depot Inc, the No. 2 US office supply retailer, and smaller rival OfficeMax Inc were said to be in advanced talks to merge.
The deal would be the latest addition to more than $158 billion in US deals announced thus far in 2013. Last week, deals were reached for the acquisition of H.J. Heinz Co by Berkshire Hathaway and a partner, and the sale by General Electric of its remaining stake in NBCUniversal to Comcast Corp.
In Europe, stocks posted their best finish in three weeks as stronger-than-expected German sentiment data prompted investors to return to economically-sensitive sectors like autos and technology after a three-session losing streak.
Optimism that the worst of the euro zone debt crisis is over has helped German investor and analyst sentiment soar to its highest level in nearly three years this month.
In the currency market, the yen climbed after two days of losses. Japanese finance minister Taro Aso said he was not considering foreign bond purchases.
Further boosting the US market, Google shares rose 1.5 per cent to an all-time high of $805.00.
Office Depot rose 11 per cent to $5.08 and OfficeMax shares jumped 20 per cent to $12.92. Shares of larger rival Staples Inc shot up 13 per cent to $14.62.
"Equity investors have to be encouraged by M&A, since if the number crunchers are offering large premiums, that shows how much value is still in the market," said Mike Gibbs, co-head of the equity advisory group at Raymond James in Memphis, Tennessee.
MSCI's world equity index was up 0.7 per cent, though markets have been falling for two weeks since a big run-up in January.
The Dow Jones industrial average was up 47.56 points, or 0.34 per cent, at 14,029.32.
The Standard & Poor's 500 Index was up 9.40 points, or 0.62 per cent, at 1,529.19.
The Nasdaq Composite Index was up 16.05 points, or 0.50 per cent, at 3,208.08.
The pan-European FTSEurofirst 300 index provisionally closed up 1.1 per cent at 1,171.73 - more than recovering the previous three sessions' losses.
Yen gains
The yen rose against the dollar and euro as disagreement between Japanese officials raised doubts over how aggressively Japan will ease its monetary policy.
Taro Aso said on Tuesday he was not considering buying foreign bonds as part of efforts to ease monetary policy, a day after prime minister Shinzo Abe said this was an option.
Expectations Japan will take further simulative steps to fight deflation have driven the dollar up 8 per cent versus the yen so far this year. But the pace of the yen's fall has slowed lately as investors waited to see if words will translate into action.
"The comments suggested that there may be growing differences between the prime minister and the finance minister, which could threaten the pace of policy easing going forward," said Omer Esiner, chief market analyst at Commonwealth Foreign Exchange in Washington, DC
The dollar fell 0.6 per cent to 93.36 yen, well below a peak of 94.22 yen hit on Monday after Japan escaped direct criticism from its G20 peers at the weekend.
The euro was down 0.4 per cent at 124.99 yen. Against the dollar, the euro rose 0.3 per cent to $1.3387.
The euro moved further away from a three-week low of $1.3306 hit on Friday, with traders reporting bids at $1.3310-15.
Europe's shared currency also rose sharply against sterling, gaining 0.5 per cent to 86.78 pence on speculation that the UK could lose its triple-A credit rating.
The euro has come under selling pressure in the wake of recent data revealing a deeper-than-forecast euro zone recession and on concerns that Italy's February 24-25 election could fragment parliament, potentially hampering the country's reform efforts.
The dollar index, meanwhile, slipped 0.2 per cent to 80.451, still within striking distance of the 80.727 six-week high hit on Monday.
US Treasury debt was little changed. The benchmark 10-year US Treasury note was down 5/32, with the yield at 2.0225 per cent.
Brent crude for April delivery was down 3 cents at $117.35 per barrel, while US crude for March added 62 cents to $96.47 a barrel.
Copyright @ Thomson Reuters 2013