Opinion: Raghuram Rajan's Rate Cut is Pleasant Surprise
Now, Finance Minister Arun Jaitley must do his bit, writes MK Venu.
MK Venu | Last Updated: January 15, 2015 17:01 (IST)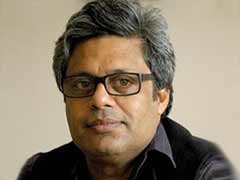 (M.K. Venu is Executive Editor of Amar Ujala publications group)

After a long and torturous wait - for Finance Minister Arun Jaitley and the business community at large - the RBI finally surprised the market this morning by cutting the repo rate - its key lending rate - by 0.25 per cent. The Sensex reacted with a 728 points bounce to the first rate cut in nearly 18 months.

Many thought RBI Governor Raghuram Rajan might wait till the budget announcement in late February and see whether the Centre's fiscal correction exercise was on course. Of late, there have been strong signals emanating from the government that it would resort to a public investment driven strategy to boost growth as private investments are not showing clear signs of reviving. Given that more government funds would therefore be needed to fund infrastructure projects, there is growing speculation that Finance Minister Jaitley may pause for a year or two before committing to further reduce the fiscal deficit from the current year's target of 4.1 per cent of GDP.



Market players waiting for a rate cut were a bit nervous and wondering how Rajan would respond to a temporary postponement of the fiscal correction exercise. It appears Rajan has taken the call that a rate cut - which should trigger higher consumption and investment - is due now, if only as a response to a growing threat of global deflation, with commodity prices, particularly oil, crashing to levels no one had anticipated.

Head of Emerging Market Investments for Morgan Stanley, Ruchir Sharma, told NDTV earlier this week that there is a good chance that global GDP growth rate, running at about 2.5 per cent now, may slip below 2 per cent in 2015. Anything less than 2 per cent GDP growth is technically categorized as a recession.

Rajan's move to cut the repo rate by 0.25 per cent is possibly also taking into account the broader impact on India of a potential global recession in 2015. Any global deflationary trend will certainly impact India's inflation too. The global oil price collapse and the sharp fall in other commodity prices, including that of food, is already attacking the domestic inflationary expectation in India. Rajan is now convinced that this is here to stay and inflationary expectations have been tamed decisively in the medium term. It is this assessment that has possibly given Rajan the rationale for cutting the repo rate.

Besides, Rajan would have been emboldened by the fact that rural wage growth, which was 18 to 20 per cent until 2012, is down to zero in real terms and rural demand for goods is now decelerating. This is bad news for growth. So the rate cut has been timed well.

This should also create greater harmony between the RBI and the Centre. Rajan and Jaitley can now converge their efforts to focus just on growth until the global commodities' price cycle remains subdued.

However, the Centre would commit a mistake if it thinks Rajan will quietly watch from the sidelines if the fiscal correction exercise loses credibility even as the Centre pursues a public investment-led growth strategy. If any signs of fiscal profligacy emerge in the forthcoming budget, Rajan may choose to pause the next round of rate cuts. After all, 0.25 per cent cut is just a teaser. The market is hoping for a 100 basis points rate cut over the next financial year. For that to happen, the Centre's fiscal correction exercise will have to carry credibility on a sustained basis.

The real action, therefore, will be seen in the budget. If Jaitley does the right things, his Jugalbandi with Rajan would last longer!

Disclaimer: The opinions expressed within this article are the personal opinions of the author. NDTV is not responsible for the accuracy, completeness, suitability, or validity of any information on this article. All information is provided on an as-is basis. The information, facts or opinions appearing in the article do not reflect the views of NDTV and NDTV does not assume any responsibility or liability for the same.


For latest news on Business, like us on Facebook and follow us on Twitter.
Story first published on: January 15, 2015 15:20 (IST)