India Inc. Is Optimistic Of A Recovery In Job Market; Here's Why
5,005 employers forecast an increase in staffing levels in the coming months, a survey said.
NDTV Profit Team
| Last Updated: September 18, 2017 21:48 (IST)
NDTV Profit Team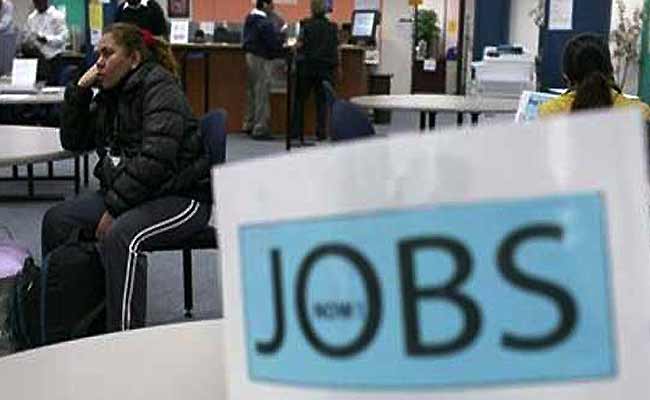 India's job market has had a few rough quarters as hiring activity has slumped and there have been reports of layoffs by major IT companies at the start of the year. However, job seekers can expect better opportunities in the coming months, according to the ManpowerGroup Employment Outlook Survey for October-December quarter. The international HR consultancy group said that 24 per cent of the 5,005 employers surveyed forecast an increase in staffing levels. While hiring prospects showed an improvement of 4 per cent compared to the July-September quarter, the pace would remain slower as compared to the same period last year.

The expected rebound in hiring will make India the third most optimistic market for skilled professionals behind Japan and Taiwan, the ManpowerGroup survey said.

"The Outlook in India has rebounded slightly from the prior quarter when Indian employers reported the weakest forecast since the survey started in 2005. Industry sector forecasts remain mostly weaker than year-ago levels, but improve by varying degrees in most sectors in a quarter-over-quarter comparison," the survey noted.

Employers from all four regions of the country are optimistic of increasing staffing levels, the report said, with the strongest labor market anticipated by employers in the North, who reported a Net Employment Outlook of +27 per cent. In the south, employers expect a favorable hiring pace outlook of 20 per cent, while "respectable" payroll gains of 15 per cent are anticipated in the West. Meanwhile, the most cautious regional Outlook of +7 per cent is reported in the East.

The fourth quarter's strongest job growth is expected in the Services and the Transportation & Utilities sectors, the report said. The services sector is going to be the biggest job market and will increase its hiring by 23 per cent in the December quarter. In the previous quarter, the services sector had only seen a 15 per cent increase.

However, employers in the Wholesale & Retail Trade sector expect a slight decline of 2 percentage points, the survey showed.



For latest news on Business, like us on Facebook and follow us on Twitter.
Story first published on: September 18, 2017 19:52 (IST)