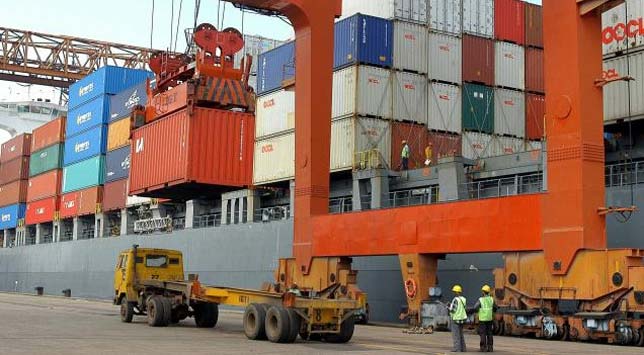 SAN FRANCISCO: The government and corporate honchos including Anand Mahindra and Kiran Mazumdar Shaw are likely to meet on May 17 to discuss steps for arresting the slowdown in export growth and containing trade deficit.



The Board of Trade (BoT), top advisory body on external trade, chaired by Commerce and Industry Minister Anand Sharma, will discuss ways to address issues pertaining to exports.



BoT includes industry leaders such as TVS Motors Chairman Venu Srinivasan, Ashok Leyland MD R Seshasayee, Apollo Tyres CMD Onkar S Kanwar and Hero MotoCorp MD Pawan Munjal.



"The views of the board will be included in the foreign trade policy (FTP)...Both the government and the industry leaders will discuss ways to maintain Indias export momentum amidst global economic uncertainties, mainly in Europe," an official said.



Foreign trade policy is likely to be announced this month soon after the meeting of BoT, the official said, adding that it would also deliberate on the procedural simplification and policy measures to mitigate fallout of the adverse scenario.



While exports have shown a growth of 21 per cent in 2011-12, the momentum is difficult to maintain in 2012-13 as the situation in Europe is still not good.



From a peak of 82 per cent in July, export growth slipped to 44.25 per cent in August, 36.36 per cent in September, 10.8 per cent in October and 3.8 per cent in November, 2011.



Exports contracted in March by 5.7 per cent. While exports during the last fiscal aggregated $303.7 billion, imports increased to USD 488.6 billion, leaving a highest-ever trade deficit of $185 billion.



The government has fixed a target of doubling the country's exports to $500 billion by 2013-14.



Apparel Export Promotion Council Chairman A Sakthivel has asked the government to provide 2 per cent interest subsidy to the sector in order to further boost the shipments.



"It is requested that 2 per cent interest subvention may be given in 2012-13 so that exporters can tide over to tight monetary situation," he said.



Besides, he has suggested a moratorium for two years on repayment of term loan and interest and restructuring of the loans without any additional provision to be done by the Banks.