Here's How To Link Your Mobile Number (SIM) With Aadhaar
Whether you wish to keep your old mobile number or get a new one, you are required to verify it using your Aadhaar number.
NDTV Profit Team
| Last Updated: September 11, 2017 19:16 (IST)
NDTV Profit Team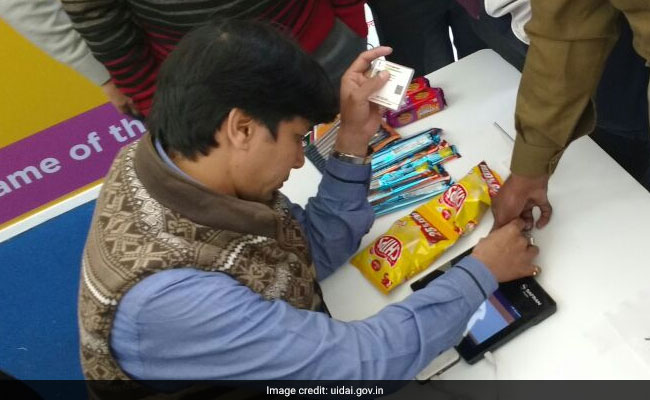 The government has made it mandatory to link your Aadhaar number to your bank account and your PAN card. The 12-digit biometric ID is now not only necessary to avail schemes but also in financial matters like bank accounts and filing taxes. Even mobile phone service users will now have to verify using Aadhaar numbers. According to the news agency Press Trust of India (PTI), the government is moving ahead with linking Aadhaar with mobile SIM cards and all unlinked phones will be deactivated after February 2018. Telecom companies had been instructed in March to start the process of linking Aadhaar card with phone numbers.

Sources have told PTI that Aadhaar mobile linkage is being done as per orders of the Supreme Court passed in February this year in Lokniti foundation case and all SIM cards have to be verified with Aadhaar within a year from the date of judgement. Whether you wish to keep your old mobile number or get a new one, you are needed to verify it using your Aadhaar Card number. Major operators have already started sending alerts to customers about completing the process.

Here's How To Connect Your Phone Number To Aadhaar:

If you have opted for eKYC - Aadhaar based activation - by providing the biometric while applying for the mobile connection you do not need to go through the process again.

If you did not opt for eKYC to activate your mobile connection, you need to visit the nearest store of your telecom operator according to guidelines issued by major operators Airtel and Idea. eKYC is basically an online method of the usual "Know Your Customer" form.

Subscribers do not need to carry any documents or details other than their phone number and Aadhaar number. You will be required to complete biometric verification. Biometric verification is a process through which, a person can be uniquely identified on the basis of fingerprints and details are fetched as per the information in Aadhaar database.

You will also receive a verification code (OTP) on your mobile after you initiate the verification process. To complete the linking, please provide the verification code to the store executive.

According to Idea, you will receive a confirmation SMS. Reply Y to complete the eKYC process. There is no fee for linking Aadhaar with your number.


For latest news on Business, like us on Facebook and follow us on Twitter.
Story first published on: September 10, 2017 20:14 (IST)