Under the 'Lock your Biometrics' section, enter your 12-digit Aadhaar number and the security code in the specified fields.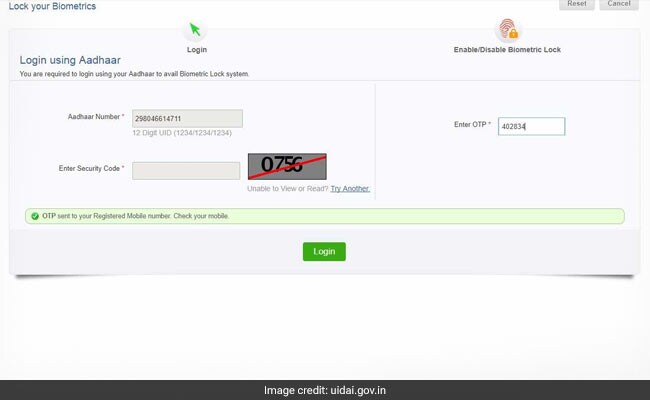 An OTP or One-Time Password for Login will be sent to your registered mobile number, according to the UIDAI website.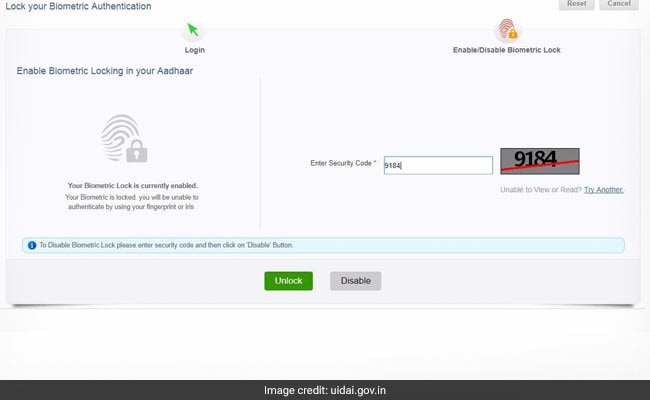 Once logged in, enter the security code once again and click on 'Enable'. Your biometrics will now be locked. "You would not be able to use Aadhaar-based biometric authentication for any service unless you 'Unlock' your biometrics," the UIDAI portal added.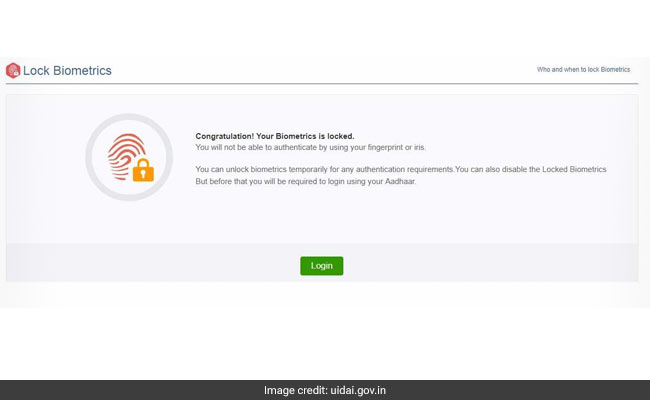 At the end of the process of enabling the lock, the UIDAI online tool displays the message: "Congratulation! Your Biometrics is locked. You will not be able to authenticate by using your fingerprint or iris. You can unlock biometrics temporarily for any authentication requirements. You can also disable the Locked Biometrics But before that you will be required to login using your Aadhaar."

How to disable Aadhaar Biometric Lock

For unlocking your biometrics, first login using the OTP-based method explained earlier.

Once logged in, enter the security code and then click on 'Disable' button on the next page to disable the biometric lock, according to the UIDAI website. Once the lock is enabled, the user can either unlock it (which is temporary) or disable the Locking System, it noted.

Users of the biometrics locking system are cautioned to use this facility with care to prevent denial of Authentication services, the UIDAI added.