2) There is no need to log in or be registered on e-filing website of the income tax department. This facility can be used by anyone to link their Aadhaar with PAN.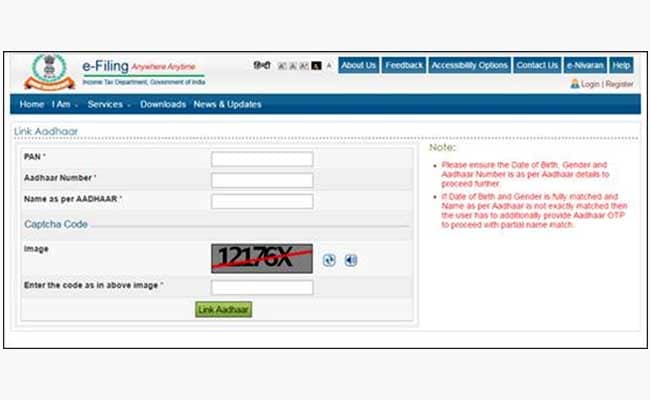 4) After verification from the UIDAI (Unique Identification Authority of India), the linking will be confirmed. "In case of any minor mismatch in Aadhaar name provided, Aadhaar OTP (one-time password) will be required," the income department said in its advisory to taxpayers.

5) The OTP will be sent on the registered mobile number of the individual as provided in the Aadhaar database.

6) The Income Tax Department has urged taxpayers to ensure that details like date of birth and gender in PAN and Aadhaar are exactly the same, to ensure linking without failure. (Also read: Aadhaar-enabled payments double)

7) In rare cases where the name mentioned on the Aadhaar card is completely different from that on PAN, the linking attempt will fail and the taxpayer will be prompted to change the name in either of the two databases, the tax department said.

8) The tax department introduced the new simplified system after receiving complaints that taxpayers who had used initials in one and full name in the other were not able to link the two unique identities.

9) The tax department also said that the facility to link Aadhaar is also available after logging into the e-filing website under the Profile.

10) Till now over 1.18 crore Aadhaar numbers have been linked with PAN database, a report by news agency Press Trust of India said.