As companies embrace technology to enhance productivity of employees and enable them to have more flexibility at work, freelancing and virtual offices are redefining the traditional workplace. Employees are also evolving and now searching for jobs that offer a strong sense of meaning, not just paychecks. More and more millennials (those aged between 18 and 35) are looking to drive social change, starting their own businesses or seeking jobs where they feel their work matters, according to Flexing It, an online marketplace that connects companies with domain experts for part-time assignments.

"Employees are realizing that work is not just about being successful and earning money. They will align more with an organisation that is perceived as 'purpose driven', where work is 'meaningful'," Flexing It said in a report. The findings were part of a survey undertaken in July 2017, with responses from over 500 organisations and 250 professional independent consultants.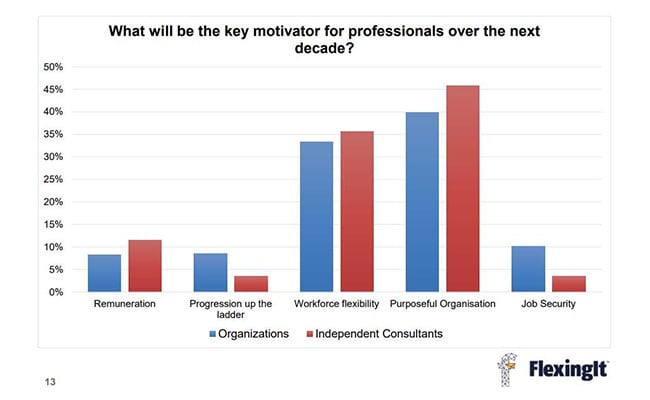 40 per cent of the organisations and over 45 per cent of the independent consultants polled said purpose and meaningful work was their prime motivator, the survey found. Work flexibility was the second most desirable motivator for millennials, while remuneration, promotions and job security were rated as the key motivator by only around 10 per cent of the participants.