Vistara Offers Cash Back On Tickets Booked Via MobiKwik. Details Here
The cash back scheme for bookings made through payments made via MobiKwik includes holiday destinations such as Goa, Leh, Srinagar, Guwahati, Amritsar, Delhi, Kolkata, Mumbai, and Bengaluru, Vistara said.
Edited by
Sandeep Singh
| Last Updated: April 18, 2017 17:08 (IST)
Sandeep Singh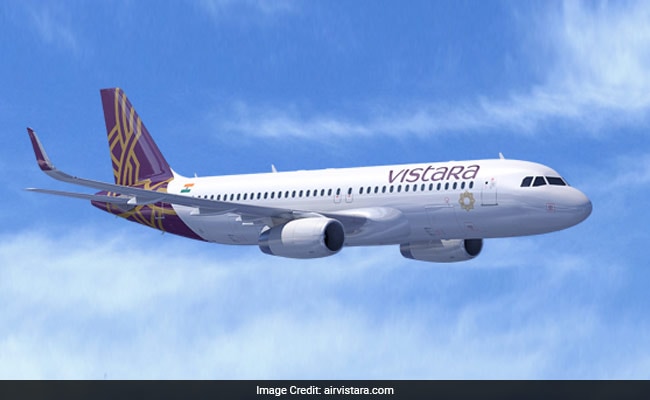 Premium airline Vistara is offering a flat 10 per cent cash back on payments via digital wallet service MobiKwik for making bookings through the airline's website. Valid for a limited period of time, a maximum cash back of Rs 500 can be availed "once per user", Vistara said on its website. Bookings to avail the cash back scheme can be made till the midnight of April 20, 2017, said Vistara, a joint venture between Tata Sons and Singapore Airlines. The MobiKwik cash back scheme includes holiday destinations such as Goa, Port Blair, Leh (Ladakh), Jammu, Srinagar, Kochi, Guwahati, Amritsar, Bhubaneswar, Delhi, Kolkata, Mumbai, and Bengaluru, the airline - which competes with the likes of Air India, IndiGo, SpiceJet and Jet Airways in the Indian market - further said.

Here are some of the details about Vistara's cash back offer:

The scheme is applicable on bookings from 00:00 hours on April 18, 2017 till 23:59 hours on April 20, 2017.
The cash back will be credited to customers' accounts the next day, April 21, 2017 by MobiKwik.
The offer will not be valid in case of tickets cancellations, date changes and reissuances.
Vistara also said the offer is subject to availability and cannot be used in conjunction with any other offer or promotion.

Indian aviation market has seen robust double-digit growth in passenger traffic, in the past few months. In February, domestic air passenger traffic had surged nearly 16 per cent to 86.55 lakh, compared with the corresponding period a year ago, according to aviation regulator DGCA. Air passenger traffic had surged over 25.13 per cent in January.

Many airlines have come out with attractive offers and discounts in a bid to corner market share ahead of the summer holiday rush. Additional passenger traffic has led to increased load factor resulting in high competition in the domestic aviation market, say analysts.

Last week, Vistara in partnership with Starbucks in India announced the launch of Starbucks India Estates Blend Coffee on-board for its Business Class and Premium Economy flyers.


For latest news on Business, like us on Facebook and follow us on Twitter.
Story first published on: April 18, 2017 17:08 (IST)